Segway Picnic Tour 3 hours.
Discover Madrid on this 3-hour Segway Picnic tour "private tour".  Do you have only a few hours to explore Madrid?, Don't let go this visit in segway all around Madrid!
Enjoy Madrid in the most complete Segway tour which includes an stop to have a Picnic in the Casa de Campo.
This tour will begin at our store located on Arrieta 9 street,  close to Plaza de la Opera. After the training, the first stops will be the Plaza de Isabel II, then Plaza de Ramales, from there we will go to the Mayor street near by we will know the history of the Plaza de la Villa, the San Miguel Market (Mercado de San Miguel),  the Plaza Mayor and puerta del Sol. After that Will see the spectacular Royal Palace and the Almudena Cathedral. from there will go to  Madrid Río, Casa de Campo.
An obligatory and funny visit if what you're looking for is get to know Madrid. Combine fun with sightseeing and enjoy the advantages of visiting it by segway.
Tour for all of those who want to save time, have fun and sightsee in an original and different way. Tiredness? Noooo. Segway allows you to explore 30 km in 3 hours without getting tired and it includes a Picnic.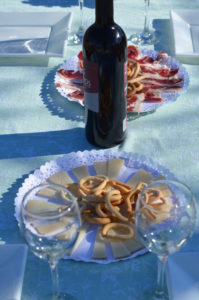 In all of our Tour we include a small training inside our local to learn how to ride a segway. In every tour we provide you an officially approved helmet.
Don't let go this visit in segway all around Madrid!
Do you have only a few hours to explore Madrid?
Do you want to visit the most important places by segway?
If you come in a group you cannot miss our olympic games !!!!!!
Calle Arrieta li>
Opera Plaza li>
Plaza de Oriente li>
Plaza Mayor li>
Puerta del Sol li>
Calle Alcala li>
Museo del Prado li>
Atocha li>
Retiro Park li>
Crystal Palace li>
Barrio de las Letras li> ul>
Cuesta de la Vega li>
Madrid River li>
Virgen del Puerto Walk li>
Huerta de la Partida
Lago de la Casa de Campo
Parada para PICNIC
Regreso
Shoes should be comfortable sneakers, sports shoes or boots with a non-slip sole.
Wear comfortable clothing, warm clothing, raincoat, gloves, hat etc.
Protect from the sun's rays with protective cream.
Being between a weight of not more than 110 kg NI and less than 40 kg, the guide will be the one that is approved.
Child authorization of the parent or guardian who will have to carry out the activity and accompany the child.